3 Ways To Prepare Your Home For Fall
The best time to begin a transformation is in the fall. The weather is just right. It's the perfect season to enjoy your backyard space. Therefore, once summer comes around again, you'll be well prepared. At York, we believe in transforming homeowner's experiences. We provide at-home services such as a performing installations, such as a patio installation, deck installation, and fire pit installation. These are perfect for absorbing the crisp, fall weather.
1. Transform Your Space With A Patio Installation
A patio installation at York is a one-of-a-kind experience. When you begin a patio installation, you begin your journey to transforming your space. We believe there are a variety of ways to alter your backyard experience. Although, the best ways begin with a patio installation and deck installation.
A patio installation creates a welcoming space that's in the comfort of your backyard. There's nothing better than being able to relax after a long day on your brand new patio installation. Truthfully, a patio installation opens the realms of your backyard experience.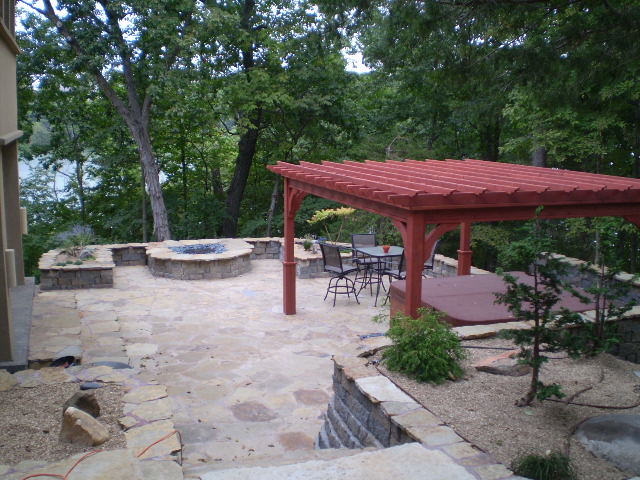 2. Expand Your Space With A Deck Installation
A deck installation is just as beneficial as a patio installation. The design is up to the homeowner. Some owners prefer a deck installation over a patio installation. It's just dependent on the homeowner. If you're looking to alter your backyard space, a deck installation and patio installation are the perfect places to start.
An outdoor transformation like-so can create a welcoming, inclusive environment for all. It also creates a space where the kids can play, friends can enjoy, and family will remember for ages. A deck installation is an investment of a lifetime. Begin altering your backyard experience with a patio installation or deck installation at York.
3. Get Comfortable & Cozy Around A Fire Pit
As the fall season creeps in, we begin finding joys in relaxing at home and enjoying the brisk weather. There's no better way to get comfortable than to spend time around a fire pit. A fire pit brings homeowners a sensational warmth like never before.
There are many benefits of owning a fire pit. For example, a fire pit gives guests the joys of enjoying the fall weather while simultaneously being wrapped by the warmth of a fire. If you're looking to entertain, a fire pit is perfect for serving up simple snacks like smores and fire-roasted hot dogs.
Receive a free quote on a patio installation, deck installation, or fire pit today!