Revamp Your Backyard With An Outdoor Kitchen Installation | Outdoor Kitchen Design
At some point in time, a majority of homeowners will feel the urge to give their home a makeover. We believe the outdoors are the best place to begin. You have the ability to alter your outdoor reality with York. An outdoor kitchen installation can gift you with the outdoor kitchen design you've always desired. If you're looking to transform your home, we have the ability to professionally do so.
There are a handful of other creative ways to transform your home. Whether it's with a deck design from a deck and patio contractor or the simple implementation of an outdoor fire pit – we have you covered. At York, we believe the best place to relax is in the outdoors.
Cook up the best food on the block with an outdoor kitchen installation.
An
outdoor kitchen installation
is the best way to get your summer started. It allows your taste buds to roam. An outdoor kitchen installation creates a welcoming, enjoyable environment for everyone to be a part of. If you're someone who loves to host, cooking outdoors is a fun way to do so. Not only does an outdoor kitchen installation create a fun atmosphere, it keeps the mess minimal and outside. Homeowners also opt to install an outdoor fire pit for roasting food over the fire.
If you have no clue what you want your outdoor kitchen design to look like, don't worry. At York, an outdoor kitchen installation is paired with an expert outdoor kitchen design. Our contractors deliver only the best work. We believe our customers deserve what they desire. An outdoor kitchen installation contractor has years of experience under their belt. Therefore, this allows them to create an eccentric outdoor kitchen design.
Creating an outdoor kitchen design is a very collaborative process. An outdoor kitchen installation contractor will meet with you to discuss your hopes, wishes, and dreams. From here, together you will plan and design the perfect outdoor kitchen design for your home.
Discuss your dream backyard with a patio contractor
If you're looking to alter your backyard and relax in style, the best way to begin is by creating a space to relax in. Together with you, a patio contractor will discuss the perfect way to create and implement a patio design or deck design. The beginning of the process starts with a patio contractor. Together, you will brainstorm your design, layout, and materials. Additional benefits can be discussed as well, such as an outdoor fire pit or the help from an outdoor kitchen design contractor.
A patio contractor will discuss with you the correct materials to use. They know the ins and outs of a patio and
deck design
process. Together, you will collaborate on the most ideal way to alter your backyard oasis. A patio contractor will be your go-to resource for any questions you may have. If any issues, questions, or complications arise, you can count on your patio contractor. Your patio and deck design will be in good hands.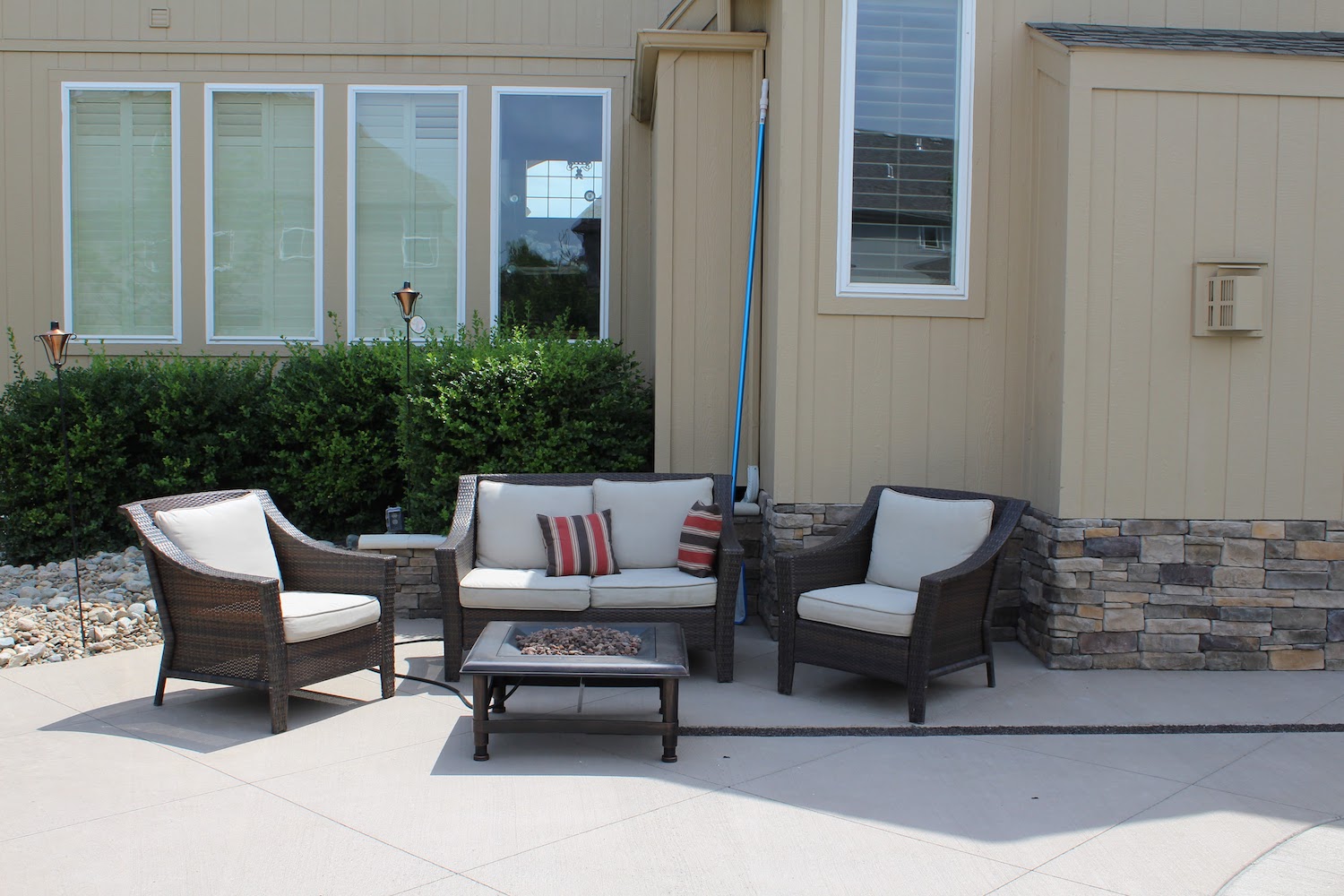 Relax the right way with an outdoor fire pit
A simple, but elegant touch to any home is an
outdoor fire pit
. It creates an enjoyable and relaxing place to be. Most homeowners love coming home after a long day and relaxing by their outdoor fire pit. It can be a place of rest or fun. The decision is yours.
Let's get the fun started today with a free quote.