The Outdoor Kitchen Installation & Deck Installation Of Your Dreams
Enjoy some needed backyard fun in the summer this year and the following. It's important to dress up your yard the way you want to. Just imagine sitting in your backyard with your new outdoor kitchen installation and patio design. Roasting marshmallows by the outdoor fireplace and dreaming about your newest deck installation.
That's the perfect summer we imagine.
The outdoor kitchen installation of your dreams
First thing's first – an outdoor kitchen installation. Food comes first. At Pools by York, we collaborate with you. Therefore, if you have any outdoor kitchen installation dreams, it's up to us to help you achieve them.
We create, design, and install outdoor kitchens. No matter what type of cooking habits you have, we can accommodate. Some homeowners install a fridge or outdoor fireplace, whereas others install outdoor pizza ovens and more. The outdoor kitchen installation is completely in your hands.
Just sit back, relax and let us create an outdoor kitchen installation of your dreams.
Draw up a patio design with an outdoor contractor
Our outdoor contractors are here to help you sketch a patio design. Your patio design can be anything you desire. We want it to be as personalized to your home's aesthetic as possible.
Many homeowners search the web to find the perfect patio design. We have years of experience built on patio design. Therefore, we want to lend a helping hand. Our contractors incorporate important design rules and necessary building standards for each patio design. The world is in your hands with York.
Our contractors are here to design the outdoor kitchen installation and patio design of your dreams.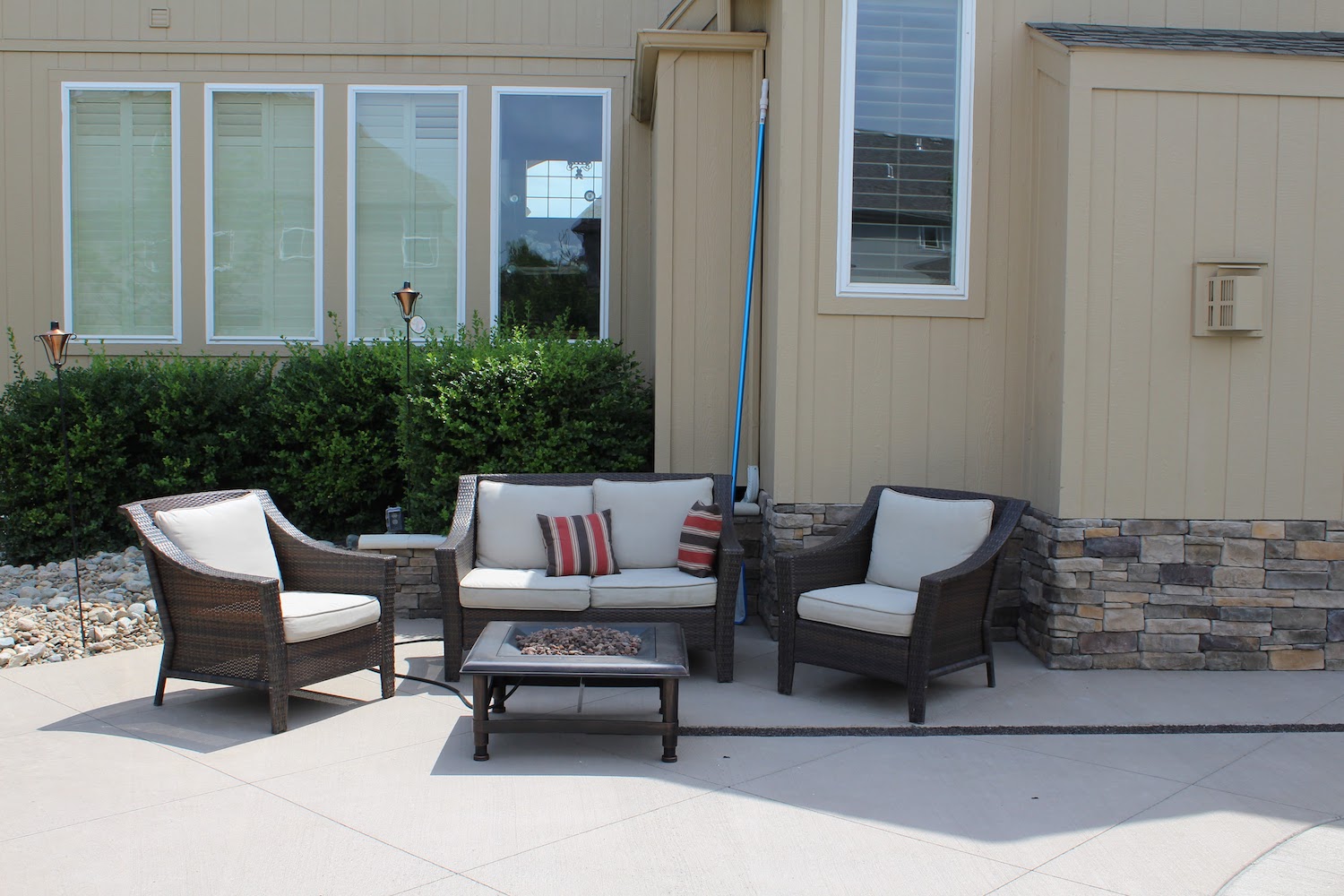 A deck installation you'll love for a lifetime
A deck installation process is similar to our patio design process. Together with a contractor, you will design a deck installation plan. The design, build, style, materials, and size are all customizable. Anything you want your deck installation to look like is possible. After the creative juices are flowing, a deck installation plan will be set in place.
Your deck installation contractor will do the hard work for you. They are there to make sure each implementation runs as smoothly as possible. Under their watch, nothing will go wrong in your deck installation process.
Warm up with an outdoor fireplace
The coziest feeling in the world is next to an outdoor fireplace. It is there to help you roast marshmallows and swap entertaining stories. At York, we aim to install the perfect outdoor fireplace for your backyard.
An outdoor fireplace adds a needed accessory to any home. There's nothing better than cozying up fireside by an outdoor fireplace.