Patio Design | Patio & Deck Contractor
It takes a wide variety of assets to create the perfect backyard hangout. An abundance of ideas, materials, and endless effort has the capacity to create a work of art. It may take a flawless patio design, deck contractor, outdoor kitchen installation, and outdoor fireplace to implement your dream backyard. For somebody else, it may be different. But, that's up to us to figure out.
We create unique, innovative designs and outlines for all of our homeowners. Therefore, we spend our time creating every design with effort, dedication, and personalized ideas.
A Creative, Unique Patio Design Catered To You
The first step to backyard relaxation begins by creating a physical place to actually sit and relax. For most homeowners, this is typically a patio setting. Therefore, the first step to designing a patio involves creating a splendid patio design. Together, a patio design contractor and you will discuss potential design plans.
The design, layout, materials used, etc. are all carefully discussed with a patio or deck contractor. The patio design will be given special attention and consideration as our designers know the ins and outs of fundamental design rules. We believe that a personalized patio design lays the ground rules for the whole landscape.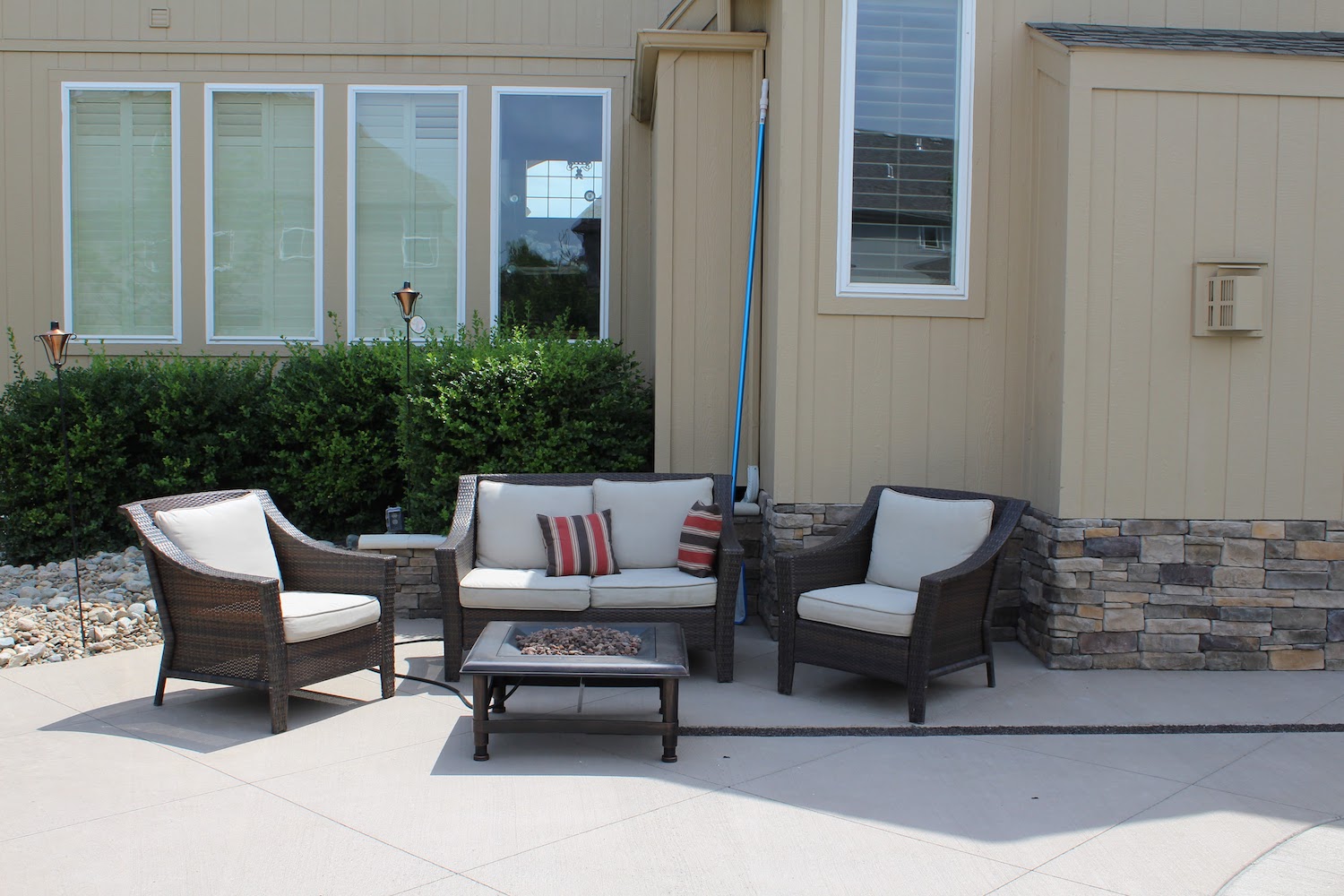 Watch Your Dreams Come To Life With A Deck Contractor 
A deck contractor goes hand in hand with a patio design contractor. Both layouts are stabilized platforms to relax and enjoy the wonders of the outdoors at. The patio design or deck design will be thoroughly discussed. We want the design to perfectly complement your home.
A deck contractor takes care of everything after the design process. This is the best part about a deck contractor. The hard work is out of your hands. Your deck contractor will deliver dedicated time and energy to producing the deck or patio design of your dreams.
The Joys of An Outdoor Kitchen Installation
The perks that come with an outdoor kitchen installation are endless. An outdoor kitchen installation has the power to make you feel like a chef in the comfort of your own backyard. Customizing an outdoor kitchen installation is a completely unique process. Therefore, depending on what type of cook you are, your outdoor kitchen installation will be catered towards your preference.
An outdoor kitchen installation can include an outdoor fireplace, pizza oven, refrigerator, stovetop grill, etc. The opportunities and options are completely endless. The materials for your outdoor kitchen installation are completely in your hands. It's a joy to be able to cook outside after an outdoor kitchen installation.
Get Comfortable By An Outdoor Fireplace
An outdoor fireplace can be paired with an outdoor kitchen installation, patio design, or deck installation from a deck contractor. Truly, an outdoor fireplace is an endless addition to any backyard design plans.
An outdoor fireplace provides comfort, fun, and relaxation. The warmth of the fire has the ability to light up the night and carry conversations you'll never forget. At York, an outdoor fireplace is completely customizable. We strive to cater the design towards your home's aesthetic. Together, a design layout will be created and implemented. The next step is reaping the reward from your outdoor fireplace.
Receive a free quote today for a patio design, deck contractor, outdoor kitchen design, or outdoor fire place.