Unique & Creative Patio Ideas in Kansas City
Are you a homeowner looking for patio ideas to spice up your home in Kansas City?
Fall is the perfect time for building and installing new home additions. This is because fall is typically a slower period for outdoor living contractors. At Pools by York, we specialize in creating the perfect outdoor entertainment experience for homeowners. From west Johnson County to east Jackson County – we are your patio builders helping you navigate your way through patio designs and patio installations.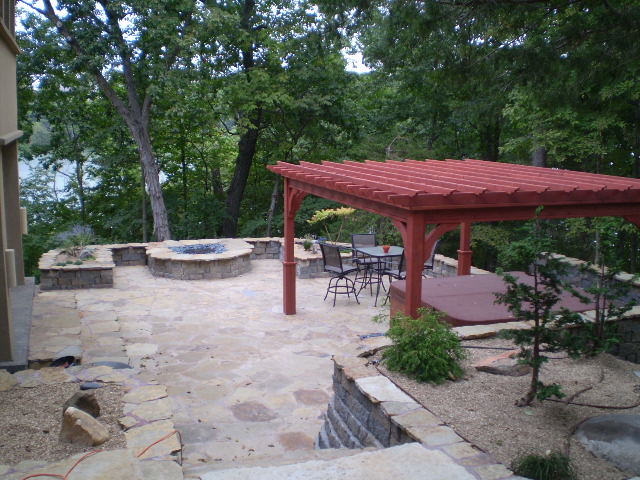 Every homeowner's style is their own – Flip Through Our Patio Installation Portfolio.
Every homeowner goes through a phase we call, the discovery phase – that first thought or realization that your home would be perfect for a new addition. Maybe your home needs a new addition. Most homeowners have this experience after watching home improvement shows, flipping through a home magazine or even after setting eyes on your neighbors recently remodeled backyard.
Flip through our portfolio to take a look at some of the patio installations we've created.
Below are just a few of Pools By York's custom patio designs & installations in Kansas City.
The Patio Installation Process | How To Build A Patio
At Pools by York, we pride ourselves on our ability to listen to all your wishes and ideas for your new outdoor living space, specifically a patio or deck installation.
1. Planning & Designing a Patio Installation
First, we listen to your desires and needs. From there, we incorporate those wishes into the design and concept phase. We help you design the layout, texture, color, material and more!
2. Accurate, Level Foundations
We use industry-leading technology to ensure your foundation is level and accurate to begin your patio installation. A level foundation is a step that is crucial to the success of your patio.
3. A patio installation project to be proud of.
Our crew makes sure every finishing touch has the chance to exceed your expectations. We go the extra mile to achieve that "wow" factor.
---
While we're in the neighborhood…
If you have Pools By York contracted to install a patio, why not knock out more home improvement projects in the process? Here are a few examples of outdoor installations we can design and install.
Obtain Fire pits and/or fireplaces for extra warmth on your patio.
Unfortunately, in the Midwest, the heat of the summer lasts only a few months out of the year. The spring and fall seasons can be some of the most enjoyable months of the year. With an outdoor fire pit, your friends and family can gather around the warmth of the fire all season long!
Pools can be a lot of work, but so much fun when it's time to entertain friends or family. Wouldn't it be nice to control your pool chemical levels, temperature and/or lighting with a single touch?? Now you can with Pools By York's custom pool automation and lighting in Kansas City.
Learn more about all of our services.