The Best Outdoor Kitchen Contractors in Kansas Are Here to Help
There's only one way to correctly entertain your guests, and that's with food. Our outdoor kitchen contractors custom create outdoor kitchens for all of your backyard needs. An outdoor kitchen installation not only makes summer barbeque a more adventurous experience, but it keeps the mess out of the kitchen. York kitchen contractors focus on the design, installation, kitchen features, and more. We collaborate with you to create a lively outdoor resort for your family and friends to enjoy. Hosting hangouts never seemed so easy!
How to Design and Install an Outdoor Kitchen
Our contractors in Wichita are here to help you design and create your ideal dream backyard kitchen. There is an abundance of options you've probably seen while surfing the web or watching home decor channels. Having a flood of options tends to be overwhelming. At York, our kitchen contractors have more than that. We have years of experience and a well-designed kitchen portfolio to flip through.
Let us help you sift through our many design layouts and guide you through creating your own outdoor kitchen layout. With our experience, we understand which materials compliment others. Our team members will help you decide which pieces will best fit and look aesthetically pleasing in your backyard. We will be there to help you through each step of the way. After a well-crafted plan is created, it's our turn to install the outdoor kitchen. Leave the installation process up to us; we can handle the difficult part.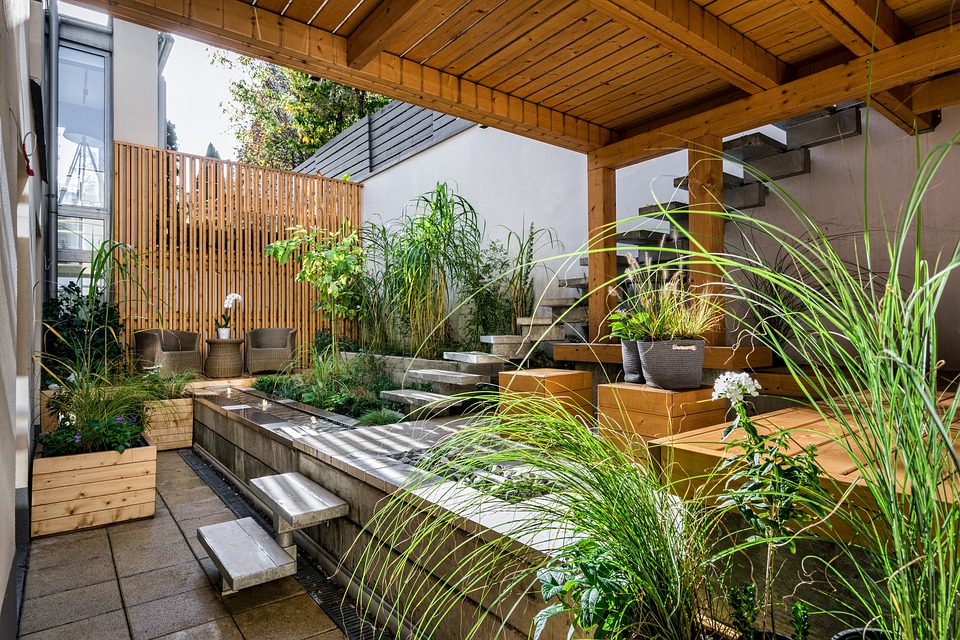 Don't just stop with the outdoor kitchen…
The perfect added bonus to an outdoor kitchen is an outdoor firepit and fireplace. This is a perfect duo for some after dinner relaxation by the fire. These additional features will create a warm, homey atmosphere for all guests. A fire pit provides a comfortable setting to enjoy the nature your beautiful backyard provides. Whether it's roasting marshmallows by the fire or snuggling up around it telling stories, a firepit is a perfect addition to your nighttime activities.
Reach out to our outdoor kitchen contractors to install today, and don't forget to get cozy around one of our firepits.